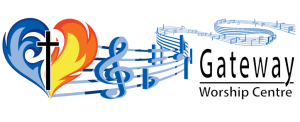 ---
Our Mission...
to see people SAVED, HEALED,
SET-FREE, DISCIPLED and SENT.
Where the Spirit of the Lord is, there is Freedom.
 WOMEN'S RETRAT PLANNING TEAM MEETING - PLEASE CONFIRM YOUR ATTENDANCE
Pastor Lisa's group from South River will be joining us for lunch at Gateway on Wednesday, March 29th @ 11:30am to make final plans for the May Women's Retreat.
CELEBRATION OF LIFE
A Celebration of Life will be held on Monday, April 3rd for Stella Smale at Gateway. 

The service will begin at 1pm.
INNER FREEDOM PRAYER AVAILABLE

We continue to provide Inner Freedom (Healing) Prayer for those who want to be set free from past hurts, addictions, fear, shock & trauma, unforgiveness and more. 

Contact Linda at 705-687-6347 to set up an appointment or to find out more information. 

We currently have a 2-3 week waiting list.
BAPTISM SERVICE

If you would like to be water baptized please see Pastor Karen.
We are planning for a Baptism Service to be held on Resurrection Sunday (April 9, 2023)!
All those being baptized will be required to attend information sessions.
A DAY OF CELEBRATION

Join us for our Day of Celebration on Sunday, April 23rd @ 10am.
We will be presenting the ISOM Diploma of Biblical Studies to our recent graduates and more!
WOMEN"S RETREAT

Mark your calendar today for the 2023 Women's Retreat in partnership with Higher Heights in South River.
DATE: MAY 5 & 6, 2023     -     LOCATION : South River
COST: $100.00      -     REGISTRATION: open till April 20, 2023

Pastor Lisa Frank & Pastor Karen Tomassetti will be speaking on Friday.


Pastor Janet will be speaking on Saturday.




Worship will be provided by Betty from Legacy Life Church



To Register send e-Transfer to giving@gwcg.ca
For Planning Session information and for the Women's Retreat Brochure, please click on the More Info tab.
KIDS IN THE PARK
We are planning to hold Kids in the Park on August 19th! 
We need an enthusiastic team to plan this event. 
  If you are interested please let Pastor Karen know. 
A planning meeting will be held toward the end of April.